AN ELECTRONIC MUSIC ZINE



Snare/Rush zine is an occasional printed zine covering extreme / experimental electronic music, of pretty much any genre as long as I like it.

Featuring music and gig reviews, interviews, diagrams, opinions, photographs, art and lists of things plus whatever else seems to fit.
Published whenever I have enough relevant content, roughly twice yearly.

Thank you for your interest and supporting independent music / press!

>>> NEW SELLING PAGE <<<
>>> www.snarerush.limitedrun.com <<<

June 2019

A phenomenal response to Issue 6 - there limited quantities remaining for sale / trade. PayPal enabled :)

Issue 6 may actually turn a slight profit (for the first time!), in which case I will donate all excess to Oxfordshire MIND.

Issue 4 now completely sold out.
A bundle offer exists if you wish to purchase issue 5 and 6 together, saving a few pence....

TQ Zine issue #23 reprints the Buzzing Minds article from Issue 5 of Snare/Rush, together with additional Q&A and content. Well worth checking out -
Snare/Rush Issue #6
32 black & white pages in A5 format, heavy duty cover surround and stapled, all from recycled paper.
Hand colour finish and notations, numbered edition of #100.

BRISTOL SPECIAL!
An interview with Ekoplekz
A day out to Machina Bristronica
The Stone Tapes
"Untrue" - guest art by Betty Heredia
Interview with WORM MONOLITH
Long Songs!
Music reviews
RIP Keith Flint
FNL DSVWLMNT
Art / Collage / Culture / Poems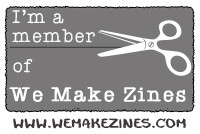 ---
---
---