AN ELECTRONIC MUSIC ZINE



Snare/Rush zine is an occasional printed zine covering extreme / experimental electronic music, of pretty much any genre as long as I like it.

Featuring music and gig reviews, interviews, diagrams, opinions, photographs, art and lists of things plus whatever else seems to fit.
Published whenever I have enough relevant content, roughly twice yearly.

Thank you for your interest and supporting independent music / press!

>>> NEW SELLING PAGE <<<
>>> www.snarerush.limitedrun.com <<<

March 2019

Plans for Issue#6 are coming together.
Print date looking at April 2019.
Issue 4 now available as .pdf below and last few print copies available at the NEW webstore.
Snare Rush Issue 5 is still trading and selling well, and has featured in Issue#49 of Electronic Sound Magazine. The Buzzing Minds interview has been picked up by TQ_Zine and is to be reprinted and expanded upon. Exciting!
28 black & white pages in A5 format, heavy duty cover surround and stapled using recycled paper.
Hand colour finish and notations, numbered edition of #100.
An interview with Non-Bio

A diary of my shenanigans at Houghton Festival

LoveLove Records

An interview with Jay from Buzzing Minds; a noise project created by sheltered people living in Sydney

Short Songs!

Plenty of music reviews

Enter Selecta
Vishscale introduction plus Dj Chart

Nostalgia

Art, Photography, scribbles and words
New selling page!
www.snarerush.limitedrun.com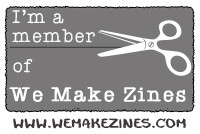 ---
---
---