AN ELECTRONIC MUSIC ZINE



Snare/Rush zine is an occasional printed zine covering extreme / experimental electronic music, of pretty much any genre as long as I like it.

Featuring music and gig reviews, interviews, diagrams, opinions, photographs, art and lists of things plus whatever else seems to fit. Published whenever I have enough relevant content, roughly twice yearly. Thank you for your interest and supporting independent music / press!

>>> www.snarerush.limitedrun.com <<<
April 2020

COVID-19 UPDATE - Happy to report that Snare Rush 7 is selling / trading well. Approx 30 copies left.

With Coronavirus doing its darned best to stifle our progress, I am still able to post out copies worldwide whilst my local post office remains open here in the UK.

I do appreciate each and every order, but please keep in mind the status of your local postal service if you are placing an international order!

With the crisis effecting many people differently all over the world, I have decided that all proceeds from future sales of this zine will now go to supporting Oxfordshire MIND. There are many people out there right now who need a lot of support and I find myself currently in a stable situation and able to offer what I can to help.

S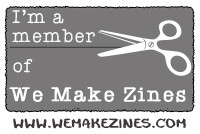 ---
---
---