AN ELECTRONIC MUSIC ZINE



Snare/Rush zine is an occasional printed zine covering extreme / experimental electronic music, of pretty much any genre as long as I like it.

Featuring music and gig reviews, interviews, diagrams, opinions, photographs, art and lists of things plus whatever else seems to fit.
Published whenever I have enough relevant content, roughly twice yearly.

Thank you for your interest and supporting independent music / press!

February 2019

Plans for Issue#6 are afoot. Some exciting content in the mix. It may be my last issue of the current run (although I said that last time...)

Issue 4 now available as .pdf below

Snare Rush Issue 5 is still trading and selling well, and has featured in Issue#49 of Electronic Sound Magazine. The Buzzing Minds interview has been picked up by TQ_Zine and is to be reprinted and expanded upon. Exciting!
28 black & white pages in A5 format, heavy duty cover surround and stapled using recycled paper.
Hand colour finish and notations, numbered edition of #100.
An interview with Non-Bio

A diary of my shenanigans at Houghton Festival

LoveLove Records

An interview with Jay from Buzzing Minds; a noise project created by sheltered people living in Sydney

Short Songs!

Plenty of music reviews

Enter Selecta
Vishscale introduction plus Dj Chart

Nostalgia

Art, Photography, scribbles and words
Issue 4 is now sold out
, thank you for the support!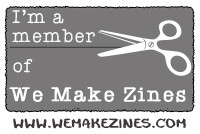 ---
---
---